April 20
​Boston Braves 0 Stanky 0-2 2 Walks
Philadelphia Phillies 4 Ashburn 2-4 2 Runs
Leonard (PHI) 8.0 IP 0 Runs 1 Hit 3 Walks 2 Strikeouts - beats Johnny Sain of Boston.

April 21
Boston Braves 7 Stanky 2-4 Walk Run
Philadelphia Phillies 2 Ashburn 0-4
Spahn (BOS) 9.0 IP 5 Hits 1 2 Runs Walk 5 Strikeouts

April 22

Boston Braves 7 Stanky 1-5

Philadelphia Phillies 7 Ashbury 1-4 Walk Run

The Phillies went a head 2-0 in the Third Inning before the Braves scored 5 in the Fifth Inning. Philadelphia clawed back to take a 6-5 lead at the end of the 7

th

Inning. Jeff Heath's second home run tied the game in the Eighth. A pinch-hit single by Eddie Miller put the Phillies ahead at the end of the Eighth Inning. Jim Russell led off the Boston Ninth Inning with a walk and scampered to third base on an Earl Torgeson single. Bob Elliott flew out deep to left field scoring Russell and tying the game.

Season Records
Boston Braves 1-1-1
Philadelphia Phillies 1-1-1

Season Totals
Stanky .272 3-11 3 Walks Run
Ashburn .250 3-12 Walk 3 Runs

An interesting series. The Phillies beat Johnny Sain in Game One then fell under the spell of Warren Spahn in Game Two. Philadelphia's bats gave then a chance to win in Game Three but their pitching let them down. That may be the theme of the Philadelphia season as their lineup looks solid but their starting rotation doesn't look solid. The Braves rotation is as good as any in either league - but we all knew that.

---

April 20
Brooklyn 1 Robinson 2-4 Stolen base Reached on an error

NY Giants 0 Mize 0-4 Reached on an error

Barney (BRO) 9.0 IP 0 Runs 4 Hits 3 Walks 5 Strikeouts

April 21

Brooklyn 0 Robinson 2-4 Stolen Base

NY Giants 1 Mize 1-3 Homerun Run RBI Intentional Walk

Branca (BRO) 8.0 IP 1 Hit (HR) 6 Walks 5 Strikeouts 1 Run

S. Jones (NYG) 9.0 IP 5 Hits 1 Walk 3 Strikeouts 0 Runs

April 22

Brooklyn 3 Robinson 3-3 RBI Caught stealing home in the Ninth Inning

NY Giants 1 Mize 1-4 Homerun Run RBI

The Giants got a great effort from starter Ray Poat but could not muster more than 1 run on another Mize solo homer. Jackie Robinson took the start at first base for the Dodgers. Robinson was thrown out trying to steal home with the bases loaded in the Ninth Inning and the Dodgers ahead, 3-1.

Season Records
Brooklyn 2-0-1
​NY Giants 1-0-2


Season Totals
Robinson .636 7-11 2 Stolen Bases RBI
Mize .181 2-11 2 Homeruns 2 Runs @ RBI Walk Strikeout


The Giants scored only 3 runs in the series - 2 on Johnny Mize homeruns. The Dodgers scored only 5 runs in the series. Jackie Robinson was on fire at the plate but only contributed 1 RBI. Brooklyn's starting pitching looks like it could be strong all year but their bats are going to need to help them. The Giants were a scrappy team in this series defensively but their hitting has also got tot improve if they hope to have a decent season.
Powered by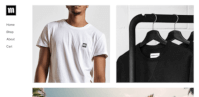 Create your own unique website with customizable templates.