Cincinnati Reds 2 Hatton 0-1 Walk

St. Louis Cardinals 3 Musial 2-4 HR Run RBI

Musial hit the game winning Home Run in the bottom of the 8

th

Inning.

Cincinnati Reds 5 Hatton 0-3 Walk Sac
St. Louis Cardinals 6 Musial 3-4 2 HR 2 Runs 2 RBI Sac
With two outs in the bottom of the 9th Inning, Musial belted a 2-run home run for the Cardinal win.

Cincinnati Reds 7 Hatton 1-4 Double Run
St. Louis Cardinals 8 Musial 2-3 Walk Run
St. Louis took the lead 5-4 with a 5-run Third Inning, keyed by a De Wilber bases-clearing triple. The Reds scratched back to within one run by scoring 3 runs in the top of the Eighth Inning, helped by a Hank Sauer double that plated 2 of those runs.

---

Season Records
Cincinnati Reds 0-1-3
St. Louis Cardinals 3-0-0

Season Totals
Hatton 3-12 .250 HR 2 Doubles 2 Runs 2 RBI Walk Strikeout
​Musial 7-11 .636 2 HR 4 Runs 3 RBI Sac Walk

Each of these game was decided by by one run and if Stan Musial had not come through, two of these games would have probably gone to the Reds. Johnny Baumholtz and Frank Wyrostek carried the Reds. Cincinnati has played well enough in their first four games to win all of them but instead have not won any.
Powered by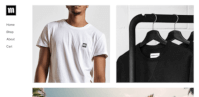 Create your own unique website with customizable templates.