Sports TalkThe Two Mikes

talkSPORT

My favorite sports talk show and radio show ever. Mike Graham and Mike Parry are veteran journalists who plunge into the sports world and life as they know it. I'd call this the best radio show ever.

​​

The Jim Rome Show

CBS Sports Radio

The King of the Jungle. There is a lot going on in Rome's world and it make take a week or two to catch on, but if you give it time you too will become a Clone.

Test Match Special

BBC Radio

The finest radio show/podcast covering Cricket in the world. I'd heard about this show long before I began listening to it. Tremendous.

​ChristianityThe Sports Spectrum Podcast
​

Sports Spectrum

This podcast spans the world of sports to bring athletic stories with eternal impact devoted to displaying an athletic lifestyle that is pleasing to God.

Just Thinking

RZIM

The shorter of the two Ravi Zacharias podcasts. This podcast is released daily and will make you think every day, for sure.

Let My People Think Broadcasts

RZIM

The longer of the two Ravi Zacharias podcasts. This podcasts released at least weekly, some times more often. Be prepared because there is always a lot to ponder here.

The Unchurching Podcast
i-Tunes and other placesRichard Jacobson (author of Unchurching: Christianity Without Churchianity) and his good friend, Gunnar Falk, discuss real life experiences in genuine spiritual community, outside the box.

PodcastsThe Nick Digilio Uncut Podcast

WGN Radio

The 2AM to 5AM shift at a major Chicago radio station never had it so good. Nick Digilio has been doing this for a while now, and once you listen it feels like you've known him yourself all that time. Always entertaining and fun.

IntellectualIn Our Time

BBC Radio

If you never paid attention in school to anything from math, history, science, art, physics or anything else you can catch up on it here when Melvyn Bragg hosts a panel of experts on subjects that once the show is over you can feel smart about.

The Great Books

National Review

Hillsdale College's John J. Miller discusses classic works within the Western literary cannon.

The Tolkien Professor
​

i-Tunes and other places

A series of lectures, discussions, and seminars on the works of J.R.R. Tolkien by Corey Olsen, Assistant Professor of English at Washington College in Maryland.

CultureDesert Island Discs

BBC Radio

Each week host Kristy Young invites her very accomplished guests to share songs that shaped their lives in so many different ways and made them who they became.

Scotland Outdoors

BBC Radio

Each week the hosts travel Scotland discussing the history, lifestyle, recreation and beauty of Scotland. Even though audio only you will want to travel to go and see it all yourself.

ComedyThis Day In Jack Benny

John Henderson hosts and shares the the funniest radio show from the 1930's, 1940's and 1950's with full episode rebroadcasts.​
Powered by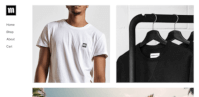 Create your own unique website with customizable templates.