The pink slippers still fit. The white dress was in the closet when she looked. There was nothing else straight enough but the drinking straw pinwheel. It spun when she waved her arm. Teddy bears, soft bunnies and her dolls waited for her. She said some words that were too long. The dolls watched anyway. She waved the pinwheel and raised her arms. The teddy bears and bunnies and dolls would do just what she had told them. Once they stopped clapping and bowing, of course. She was the queen.

He turned the plastic handle in his fingers just so. The sun shone down. The driveway was the perfect place for them to travel, smooth, open and flat. It was also he best place for him to get the best view of them. Take the best aim. Yellow hot turned to white hot. He moved the magnifying glass across the line of them. One stopped, but kept moving forward. The one behind slowed inside the white but got through. The third seemed to be a goner but he too passed through. The magnifying glass was dropped to the side, down came the tennis shoe instead.

Powered by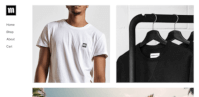 Create your own unique website with customizable templates.