The NFL playoffs are heating up.

Three of the teams that competed in last year's Conference Championship games last year are back again this year.
Only the New York Giants - last season's Super Bowl winners - did not earn a spot in the title games this weekend; the Giants failed to even make the playoffs this year, but that is another story.

Unabashedly, here are my picks:

San Francisco @ Atlanta
I was betting on Seattle beating Atlanta last week - and that nearly happened.
San Francisco ran and passed all over Green Bay and I didn't see that coming in that manner, either.
So with full confidence, I think the Falcons will falter to the Forty-Niners in a game that won't be close. I still don't trust Atlanta and I don't trust them in the playoffs. The Seattle defense stumbled all over themselves in clutch time (see the Denver defense) and handed them the game last week.

The contender comes to play this week: San Francisco 31 Atlanta 17

Baltimore @ New England
Baltimore was handed the game last week - thank you Denver.
I have completely forgotten who New England beat last week - not a big test for them, apparently.
With all absent-mindedness, I think the Patriots will stroll right past the Ravens in a game that will be close for at least a quarter and maybe the First Half but after that the relentlessness of Brady and that offense will overwhelm Baltimore. This is not the Raven defense of old - this is the same Tom Brady and his crew always comes to play.

The perennial power asserts themselves: New England: 38 Baltimore: 21

The result -
San Francisco vs. New England in the Super Bowl.

We will find out how my crystal ball works in a day or so...

Powered by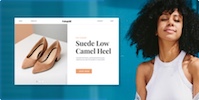 Create your own unique website with customizable templates.